HOW MANY CLICKS DOES IT TAKE TO BUY A DRESS?
How many clicks does it take to buy a dress?
Since the start of the year, two million new consumers have been recorded in Italy alone, and the sector will grow up to 55% globally in 2020 (source: AGI).
Ease and speed are the two keywords that retailers worldwide have had to keep in mind, to cope with this amount of unexpected traffic and keep the evolution of the technology-driven experience consistent.
Our community of testers could not contain their curiosity in the face of these numbers and this technological evolution, and once again wanted to know more
How many clicks does it take to buy a dress online?
A research project that starts with data from simple analysis, but represents the first numerical indicator of much broader thinking: "quick and easy" as an essential strategy for the digital customer experience of their consumers.
Download the PDF to find out where your company is compared to the competition!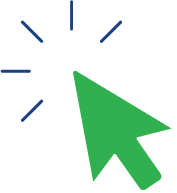 Fill out the form and download the research!