CASE STUDY
CASE STUDY
Sky Glass TV
Find out how UNGUESS helped design
a seamless purchase and delivery
funnel for Sky's new connected TV
Discover how we helped Sky Italia design
a seamless buying experience for Sky Glass

with a campaign involving 1000+ testers

.

Through this project, Sky wanted to understand the users' perception of big household applications' buying process, especially TVs. We provided useful insights, involving a highly targeted audience with more than 1000 testers, thanks to in-depth surveys ran in just 3 days.

It helped:
assess the target audience fast;
offer the best products according to market needs;
get the competitive advantage of a quick product
launch faster which, in turn, resulted in cost savings
Download the PDF for FREE to find out how we did it >>
Fill in the form to download the Sky Case Study!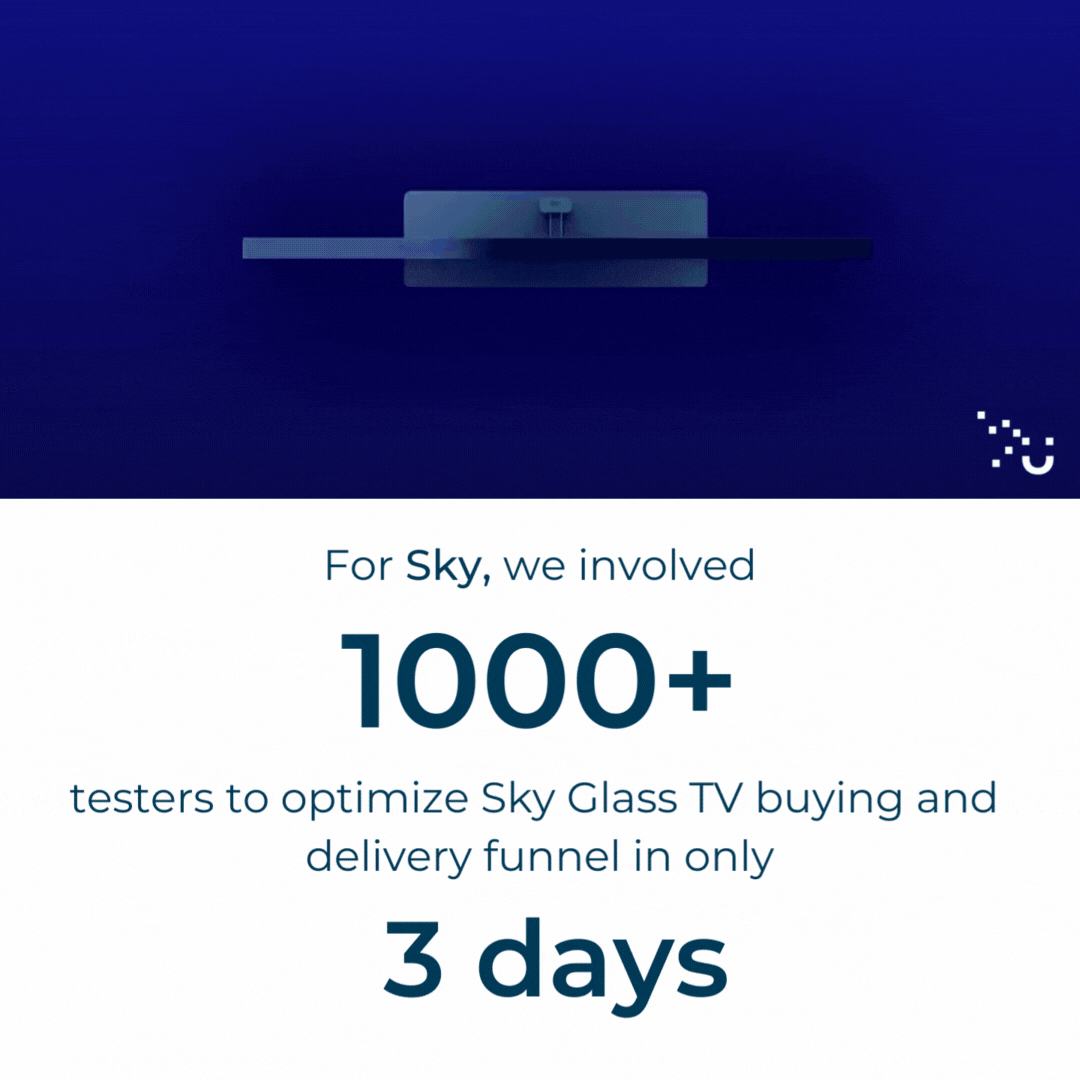 "Working with UNGUESS before the launch of our fantastic Sky Glass, allowed a stress-free release andensured a customer experience tailored to potentialnew customers' expectations and the target market".